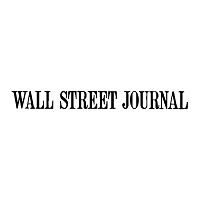 Finance Jobs Vanish, But Not as Fast as Job Seekers
By Kyle Stock
January 10, 2011
The ranks of finance and insurance workers, both employed and unemployed, thinned substantially in the past year, as the industry continued to shrink in the wake of the crisis. The number of workers at banks and underwriters declined by 262,000 in the past 12 months, or 3.9% of all positions, according to recent data requested from the Bureau of Labor Statistics.
The only reason that the industry unemployment rate did not spike in step was because an even greater number of workers quit the business altogether, jumping to other industries or retiring. The finance and insurance experienced labor force, which counts both employed workers and unemployed job seekers, fell by 344,000 or 4.8% in the last 12 months.
"It's all about the implosion of the financial sector in 2008 and 2009," said Lawrence J. White, an economics professor at New York University. "Goldman is really the only place where the good times have returned…the rest of these guys are in sort of stabilization mode."
By many measures, 2010 was a dismal year for finance. In the year through November, trading volume on the New York Stock Exchange plunged by 19.6%, according to the Securities Industry and Financial Markets Association. At the same time, almost $255 billion flowed out of
U.S. mutual funds on a net basis.
Many of the vanished jobs were likely at the 157 banks that the federal government shut down in 2010. A number of massive layoffs also shrunk finance payroll. Hedge fund D.E. Shaw fired 150 people in September, as the company weathered a wave of redemption requests. Weeks later, Credit Suisse laid off 250 New York workers. And New York City passed out pink slips to 129 employees in its Finance Department, as it struggled to plug a hole in its budget.
Many of the industry's castoffs, however, aren't going on unemployment rolls. They are either retiring or taking jobs in other fields. As companies keep compensation in check and hand out "donuts," or zero bonuses, the finance and insurance industry has lost much of its appeal said Theo Vermaelen, a professor at INSEAD, the international business school based in France.
"It's a bit like the black sheep of the business family right now," he said.
White, at NYU, said that many of his students, though still interested in finance careers, are looking further afield for job prospects.
Meredith Haberfeld
, who runs an eponymous career coaching company, has seen a wave of clients from the finance industry in recent years. She said that the crisis, and the ensuing rash of buyouts and consolidation, left a lot of workers disenchanted.
"The only real pattern I've seen is when the pathway for continued growth is no longer clear," she said. "Take somebody who worked for one bank that was acquired by another; they're no longer building the thing they thought they were building."
Most of
Haberfeld's
clients are looking for
alternative careers
that require more creativity and entrepreneurial effort.
Economists are trying to figure out whether the jobs will return or if finance has settled at a new, lower equilibrium. Vermaelen, at INSEAD, expects levels to rise again when M&A activity and trading activity return to pre-crisis levels.
"We've been in bad situations before," he said. "We just have to sit and wait it out."