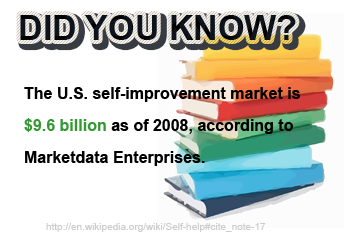 By LISA SWAN
Are you at an impasse in your life?  Perhaps you are bored with your personal life, sick of doing the same old, same old things. Or maybe you are tired of your work routine. So how do you get unstuck? Well, if you keep on doing what you have been doing, you will keep on getting what you've been getting, as the cliché goes. So why not try some new ways of living? Here are a few tips:
Find a new hobby: Even if you can't change your job, or your station in life, you can find something that energizes or inspires you during your free time. That's where starting a new hobby comes in. Whether it's indoor activities like collecting, woodworking, and arts and crafts, or outdoor activities such as cycling, hiking, or fishing, starting a new hobby could get your creative juices flowing, and give you something to look forward to. 
Travel a different path – literally:  If you cannot afford a vacation and the chance to expand your horizons via travel, you may be surprised how much taking a different way to work, to school, or to do your usual errands may shake up your routine. Just seeing new sights might get you thinking in a new way.  You can also try to get wherever you need to go by a different method. For example, if you drive every day, why not take public transportation? Doing something out of the ordinary could help get you on a different path in your mind. 
Listen to things that can expand your mind: Instead of sitting around watching enervating, trashy television, why not listen to or watch something that will inspire you, or make you more knowledgeable? Podcasts, public radio broadcasts, and interesting television shows and DVD rentals could help you learn about things outside your current frame of mind.  Music can also help put you in a better place in which you might feel less unstuck.
Enjoy the silence: Sometimes, you may be able to get the best thinking done by not listening to anything else. Some time working on your car or cleaning your house or just sitting and thinking may get your mind going as far as figuring out what to do next.
Read up: A book doesn't have to be self-help to help change your life. Self-help books can get you out of your current fog, but don't overlook just reading something that will give you a different perspective. A non-fiction book about somebody else's struggles could give you some insight as to your own. A fiction book may relax you enough to think of how to change your life. Newspapers and magazine articles can also help inspire you.
Volunteer or join a club: Meeting other people, via a volunteer effort, or a social club like something at Meetup.com, could also get you unstuck.  You can meet new people, and engage in activities that have nothing to do with your current problems. There is much to be said for that. You never know when you may meet someone – or find a volunteer activity – that can change your life.
Don't forget exercise: The endorphins you get from working up a sweat can help you have a more positive attitude, which in turn can put you in a better frame in order to get unstuck. So put on your sneakers and work out!